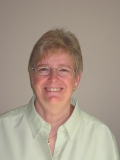 Lou Ann Todd, LCSW, LMFT
Lou Ann Todd, Inc.
Licensed Marriage & Family Therapist (Indiana: 35001261A)
Licensed Social Worker (Indiana: 34000533A)

Overview
I will be retiring on June 30, 2019 and am not taking any new or previous clients wishing to resume therapy into my practice. For previous clients wishing to contact me for referral options or other matters related to our past therapeutic relationship, please feel free to call my office and leave a confidential voicemail. The number is 574-264-1501.

Thank you for your business over these past years. It has been an honor and a pleasure to have had the opportunity to provide services to my many clients. Be well as you go forward in your life.

Specialties:
Adolescent
Adults
Aging
Agoraphobia
Anxiety
Behavioral Problems
Career Transition
Children
Coaching
Communication
Couples
Depression
Divorce Counseling
EMDR
Gay/Lesbian Issues
General
Grief/Loss
Intimacy
Life Coaching
Marriage/Family
Mid-Life Transition
Mood Disorders
Obsessive Compulsive Disorder
Panic Disorder
Parenting
Phobias
Post Traumatic Stress Disorder
Postpartum Depression
Pre/Post-Gastric Bypass Surgery
Relationships
Seasonal Affective Disorder
Self Esteem
Sexual Abuse
Sexuality
Spiritual Issues
Stress
Trauma
Women's Issues
Additional information


Gender: Female

Years in Practice: 34

Accepted Insurance Plans:
Anthem BC/BS, Aetna, CHA, Cigna,Encore, Federated, Indiana Health Network (IHN), LifeSynch/Humana, Magellan, Medicare, Private Health Care Systems/Multiplan(PHCS), Physicians Health Plan of Northern Indiana (PHP), Sagamore, Signature Care, United Behavioral Health/United Healthcare, as well as others. If you have a question about insurance coverage, we will be happy to look into this for you.

Education:
Masters of Social Work (MSW) from Western Michigan University

Days and Hours Available:Monday through Thursday 8 a.m. through 6 p.m. Not accepting new clients, only people who have been previously seen in this practice.


Address:
1750 Kilbourn St
Elkhart, IN 46514
Map

Telephone:
(574) 264-1501

Website:
www.louanntodd.com


---
For Therapists:


---