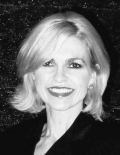 Dr. Joy Canfield, Ph.D.


Licensed Psychologist (New York: 018056)

Overview
Dr. Canfield is a licensed psychologist in Midtown Manhattan. Dr. Canfield provides psychological services, coaching, and career mentoring to individuals and groups. Dr. Canfield is the author of:

Defining and Refining Who You Are: A Woman's Guide to Confident, Balanced, and Successful Living

Living in Retirement: and Helping Your Parents Enjoy Retirement.

Dr. Canfield works with individuals in a collaborative manner to assess their options, establish priorities, design a plan, and activate the plan for personal and professional goal achievement. Cognitive and solution focused intervention assists individuals in addressing any obstacles that may be interfering with goal achievement.

Dr. Canfield's office is conveniently located at 44th and Lexington – adjacent to Grand Central Station. You are welcomed to schedule an introductory consultation by calling 212-297-6115.

Specialties:
Aging
Anxiety
Career Transition
Chronic Illness / Caretaking
Coaching
Communication
Depression
Geriatrics
Grief/Loss
Life Coaching
Mid-Life Transition
Relationships
Self Esteem
Stress
Additional information


Gender: Female

Average Cost Per Session: $100.00

Education:
Ph.D. in Clinical Psychology, 1993 Alliant International University

Days and Hours Available:9 a.m. to 6 p.m. Mon. through Fri.


Address:
420 Lexington Avenue, Suite 300
New York, NY 10170
Map

Telephone:
212-297-6115

Fax:
212-479-2515

Website:
www.drjoycanfield.com


---
For Therapists:


---