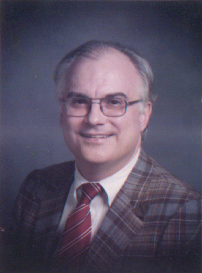 Jim Wilson, M.A.
Marriage and Family Therapist (Kentucky: 0100)
Licensed Psychologist (Kentucky: 46)

Overview
Serving Individuals, Couples, and Families in resolving problems, enhancing communications, strengthening relationships, and improving functioning in all areas of life.

Do you have too much frustration and stress?

Are you hurting in a relationship?

Is your boss or job driving you nuts?

Do you feel like you're going nowhere?

We can help. First, we pay attention to YOU and LISTEN to get a good understanding of your problems and what you want to accomplish. Then, together we formulate a plan of action with attainable goals. Finally, we identify and access the resources you have and develop new ones to power you toward your goals.

Who is Jim Wilson?

Jim is licensed in Kentucky to practice Psychology and Marriage and Family Therapy. He has practiced for 30 years. He is a clinical member of the American Association of Marriage and Family Therapy and a member of the Academy of Psychosomatic Medicine. He has been Certified by the Ethical Hypnosis Training Center.

For more information about Jim's hypnosis programs: www.hypnosiskentucky.com

SPECIALTIES

Treatment of Anxiety, PTSD, OCD, and Panic Disorders
Treatment of Depression
Stress Management
Hypnosis to Stop Smoking, Control Weight, Improve Self-Esteem and Self-Confidence, and control anxiety and Anger
Attention Deficit Hyperactivity Disorder and Learning Disability Assessment, Consultation, & Treatment
Substance Abuse Evaluation and Treatment
Marriage & Family Therapy
Vocational Evaluation & Counseling
Chronic Pain Evaluation & Treatment
Most Insurance plans cover services. Jim Wilson is a member of many PPO's and Managed Care Panels. Normally, you can be seen within 48 hours.
Call: (502)899-3004 Toll free: 1-877-207-8228
Email Address:
habits@bellsouth.net
Specialties:
Additional information



Address:
4010 Dupont Circle
Louisville, KY 40207
Map

Telephone:
(502) 899-3004

Email Therapist
---
For Therapists:


---