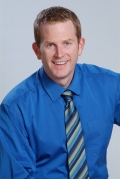 Mr. Clay Cockrell, LCSW


Licensed Social Worker (New York: 73 075831)

Overview
NYC's first and only outdoor counseling practice. As seen on Good Morning America and in The New York Times, The Wall Street Journal and TimeOut New York. Licensed, certified, dynamic and unique. Therapy sessions are conducted outdoors while walking through Central Park, Battery Park, or quiet side streets. "There's simply nothing like it in all of New York."- The Wall Street Journal

Specialties:
ADD/ADHD
Addiction
Adults
Aging
Anxiety
Career Transition
Coaching
Communication
Couples
Crisis Counseling
Depression
Divorce Counseling
General
Grief/Loss
Internet Addiction
Intimacy
Life Coaching
Male Sexual Dysfunction
Marriage/Family
Meditation
Men's Issues
Mid-Life Transition
Mood Disorders
Obsessive Compulsive Disorder
Panic Disorder
Parenting
Post Traumatic Stress Disorder
Postpartum Depression
Relationships
Seasonal Affective Disorder
Self Esteem
Sexuality
Spiritual Issues
Stress
Substance Abuse
Additional information


Gender: Male

Years in Practice: 15

Accepted Insurance Plans:
All plans with out-of-network benefits.


Address:
19 West 34st Street
New York, NY 10001
Map

Telephone:
(917) 685-8461


Address:
55 Liberty Street
New York, NY 10005
Map

Telephone:
917-685-8461


Address:
2045 Broadway
New York, NY 10023
Map

Telephone:
917-685-8461


Address:
1021 Third Ave
New York, NY 10021
Map

Telephone:
917-685-8461

Website:
www.walkandtalk.com


---
For Therapists:


---