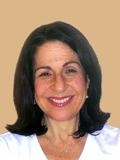 Dr. Andrea Platt, Ph.D.


Licensed Psychologist (Illinois: 071-004186)

Overview
I am an active, empathic therapist, dedicated to helping you feel better about youself and your relationships. If you have been anxious or depressed, struggling with a relationship problem, dealing with a life crisis, or just feeling like you're in a rut, please call me. We will work together to relieve your emotional distress, develop your coping strategies and resources, and figure out how to resolve issues which are preventing you from being happy.

Making changes in life is often hard to do on our own because all of us tend to fall back into old, familiar patterns or behaviors that are not necessarily healthy or effective. Working with a skilled therapist is a good step toward getting "unstuck" and moving forward on a path that is more satisfying and meaningful.

My treatment approach is collaborative and eclectic, drawing upon a variety of stategies and tailored to meet your specific needs and goals. In addition to developing a plan and time frame with which you are comfortable, I will offer feedback and guidance and suggest activities which you can work on at home.

* Visit my website at http://psychotherapydoc.com *

Specialties:
Anxiety
Communication
Couples
Depression
Divorce Counseling
Grief/Loss
Internet Addiction
Intimacy
Male Sexual Dysfunction
Marriage/Family
Mid-Life Transition
Mood Disorders
Relationships
Self Esteem
Sexuality
Stress
Additional information


Gender: Female

Years in Practice: 25

Accepted Insurance Plans:
Blue Cross

Education:
Ph.D.- Northwestern University Medical School

Days and Hours Available:Mon., Wed., Thurs., Sat.


Address:
480 N. McClurg Ct., Suite 513
Chicago, IL 60611
Map

Telephone:
(312) 595-9547

Fax:
(773) 761-1064

Website:
www.psychotherapydoc.com

Email Therapist
---
For Therapists:


---