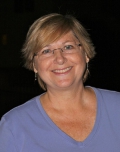 Dr. Gail Gabbert, D.Min., LMFT, CRADC
Interactions Therapy Center


Licensed Marriage & Family Therapist (Illinois: 166000220)

Overview
Is your relationship struggling? Do you think it is too good to leave but too bad to stay?

When this happens, it's easy for well meaning friends to give opinions that may not be right for you. Sometimes an unbiased party can help. If you've tried your best but it's not getting better, let me help.rnrnI may provide education, assign homework or suggest behavioral tasks to help you reach your goals. Let's work it out together.

Treatment is usually solution-focused rather than insight-focused – that is, concrete interventions are sought to change unhealthy patterns. Insight frequently comes with change in therapy; rather than preceding it.

The first and second session are primarily designed for assessment purposes. We will gather information about your unique situation and ascertain what you hope to achieve through counseling. Together we will devise a plan that is both attainable and understandable for your unique needs.

Specialties:
Addiction
Couples
Marriage/Family
Additional information


Gender: Female

Years in Practice: 20

Average Cost Per Session: $100.00

Accepted Insurance Plans:
Most types of insurance are accepted.

Education:
Dr. Gabbert holds a Doctor of Ministry (D.Min.) degree in counseling and is a licensed Marriage & Family Therapist (LMFT). Additionally, she completed a two year certificate program in Advanced Studies in Couples and Family Therapy. She is an Approved Supervisor of the American Association for Marriage & Family Therapists. She is also a Certified Alcohol & Drug Abuse Counselor.

Days and Hours Available:Day, evening and weekend appts available.


Address:
9567 W US Route 20, Suite 102
Galena, IL 61036
Map

Telephone:
815-777-2850

Fax:
815-777-1308

Website:
www.interactionstherapycenter.com

Email Therapist
---
For Therapists:


---