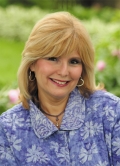 Esther I. Ginsberg, MSW, LCSW
Associates In Psychiatric Medicine


Licensed Social Worker (Illinois: 149.007517)

Overview
As an independent psychotherapist licensed in the State of Illinois, I have 11 years of vast experience working in a group private practice.

Specializing in the diagnosis and treatment of anxiety and mood disorders, I also enjoy helping individuals rewrite their life scripts, as well as to help them build or restore self-esteem in an effort to meet the demands of life's challenges.

Using a combination of Cognitive Behavioral Therapy, and psychodynamic techniques, I have been known to help many individuals reframe old belief systems which no longer prove adaptive. Instead, I challenge them to change their negative attitudes and irrational perceptions of their current life situation, in an attempt to bring about more rational thoughts and healthy behaviors.

For individuals, my rate is $145.00 for a one hour office session; $165.00 per hour for couples and family counseling.

Specialties:
ADD/ADHD
Adolescent
Adults
Aging
Agoraphobia
Alzheimers/Dementia
Asperger's Syndrome
Behavioral Disorders
Behavioral Problems
Bipolar Disorder
Career Transition
Chronic Pain
Communication
Conduct Disorders
Couples
Crisis Counseling
Depression
Divorce Counseling
General
Geriatrics
Grief/Loss
Group Therapy
Intimacy
Marriage/Family
Mid-Life Transition
Mood Disorders
Obsessive Compulsive Disorder
Panic Disorder
Parenting
Personality Disorders
Phobias
Post Traumatic Stress Disorder
Postpartum Depression
Relationships
Schizophrenia
Seasonal Affective Disorder
Sexuality
Spiritual Issues
Stress
Trauma
Women's Issues
Additional information


Gender: Female

Years in Practice: 12

Average Cost Per Session: $145.00

Accepted Insurance Plans:
Blue Cross/Blue Shield of Illinois, Medicare

Education:
Masters of Social Work (Loyola University, 1992; Chicago, IL)

Days and Hours Available:Office Hours: Monday - Friday by appointment. On-line: evenings and weekends.


Address:
1500 Waukegan Road, Suite 213
Glenview, IL 60025
Map

Telephone:
847-998-5556

Fax:
847-998-9156

Website:
www.esterginsberg.com



---
For Therapists:


---