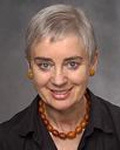 Dr. Hilary J Beattie, Ph.D.


Licensed Psychologist (New York: 008356-1)

Overview
I believe that we all have the power to make positive changes in our lives. My goal is to help clients achieve these, by identifying persistent, disabling emotional conflicts and then acquiring better tools to deal with them. I work with adults of all ages who suffer from anxiety and depression connected to work, family and love relationships. I have specialized for 25 years in the treatment of eating and related addictive disorders, and also have lengthy experience working with students and creative individuals who are blocked in their work or unable to complete academic programs. I use both psychoanalytic and cognitive-behavioral approaches, depending on individual needs.
I am a graduate of the Columbia Psychoanalytic Center and teach both there and in the Columbia University Department of Psychiatry. Having lived in Britain, Europe, the Far East and the U. S. A., I am sensitive to cultural differences and enjoy working with clients from around the world.

Specialties:
ADD/ADHD
Addiction
Adults
Anxiety
Career Transition
Eating Disorders
Gay/Lesbian Issues
Mid-Life Transition
Mood Disorders
Obsessive Compulsive Disorder
Panic Disorder
Personality Disorders
Phobias
Relationships
Self Esteem
Additional information


Gender: Female

Years in Practice: 25

Average Cost Per Session: $150.00

Accepted Insurance Plans:
Medicare; other plans on out-of-network basis.

Education:
NYU; Columbia Psychoanalytic Center.

Days and Hours Available:Weekdays, including evenings.


Address:
15A East 10th Street
New York, NY 10003
Map

Telephone:
212 673-8016

Website:
www.hilaryjbeattie.com


---
For Therapists:


---