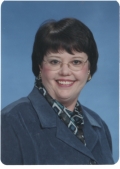 Ms. Linda Rose Clor, LMSW, LMFT
Center for Effective Living, P.C.
Licensed Social Worker (Michigan: 6801035885)
Marriage and Family Therapist (Michigan: 4101005701)

Overview
Hello. I am glad to have you visiting my web site. I will tell you about the professional me; I am a state licensed master's level clinical social worker, a state licensed marriage and family therapist, a certified hypnotherapist and a certified school social worker. I have been in my full time post graduate clinical practice since 1986.

After many years of professional experience and extensive life experience I have gained an ability to assist others with the many challenges of life.

I love my professional work and I will assist you in creating the change you desire in your life.

So, I ask you, "Why be stuck in a life with depression, anxiety, anger, poor relationship, stress, obesity, sexual dysfunction, grief, guilt, addiction, communication difficulties, shame and/or just a general sense of unhappiness? Regain hope and happiness by taking the courageous step of beginning counseling. Gain self-awareness and the ability to feel and have positive experiences in your life.

With my supportive assistance and never ending encouragement you can reach your full human potential. Call me today to face those fears that hold you back from seeing and feeling change in yourself and your life. You may come to say "I never knew how depressed, anxious, and unhappy I was feeling. Time is very precious. Don't wait and then say, "I wish I had begun my counseling experience many years ago!!!"

Courage, hope, peace, love and joy with you now or in your imminent future.

Specialties:
ADD/ADHD
Addiction
Adolescent
Adults
Aging
Agoraphobia
Alcoholism and Family
Alzheimers/Dementia
Anxiety
Asperger's Syndrome
Autism
Behavioral Disorders
Behavioral Problems
Bipolar Disorder
Career Transition
Children
Christian Counseling
Chronic Illness / Caretaking
Chronic Pain
Coaching
Communication
Compulsive Gambling
Conduct Disorders
Couples
Crisis Counseling
Depression
Divorce Counseling
Domestic Abuse
Dual Diagnosis
Eating Disorders
Gay/Lesbian Issues
General
Geriatrics
Grief/Loss
Hypnosis
Infertility
Intimacy
Learning Disabilities
Life Coaching
Marriage/Family
Medical Issues
Meditation
Men's Issues
Mid-Life Transition
Mood Disorders
Obsessive Compulsive Disorder
Pain Management
Panic Disorder
Parenting
Personality Disorders
Phobias
Post Traumatic Stress Disorder
Postpartum Depression
Relationships
Schizophrenia
Seasonal Affective Disorder
Self Esteem
Sex Therapy
Sexual Abuse
Sexuality
Spiritual Issues
Stress
Substance Abuse
Suicide Survivors and Family
Trauma
Women's Issues
Additional information


Gender: Female

Accepted Insurance Plans:
Many insurance and employee assistance programs reinburse for my services. The list of companies is ever changing and it is best if you personally check into your resources.

Education:
Graduate degree Wayne State Univerity School of Social Work.

Days and Hours Available:All sessions are by appointment only. I am usually available on week-days and week-evenings. I can usually offer reduced fees for day- time appointments.


Address:
42657 Garfield Rd., Ste. 213
Clinton Twp., MI 48038
Map

Telephone:
586-228-8838

Fax:
586-228-0813

Website:
www.LindaClor.com

Email Therapist
---
For Therapists:


---